Wake up and know your tanks are full.
Checking water can be a headache. It isn't your top priority, and it takes time, money, or both. But, if you don't do it, your animals will go thirsty, or worse.
RanchSense monitors water levels on your ranch and sends you a text if they ever get too low. You can check all your water sources in an instant just by looking at your phone.
Know that if your water ever needs attention, you'll be notified ASAP.
Make sure your livestock stay hydrated through the hottest days.
Keep wildlife coming back with a consistent source of water.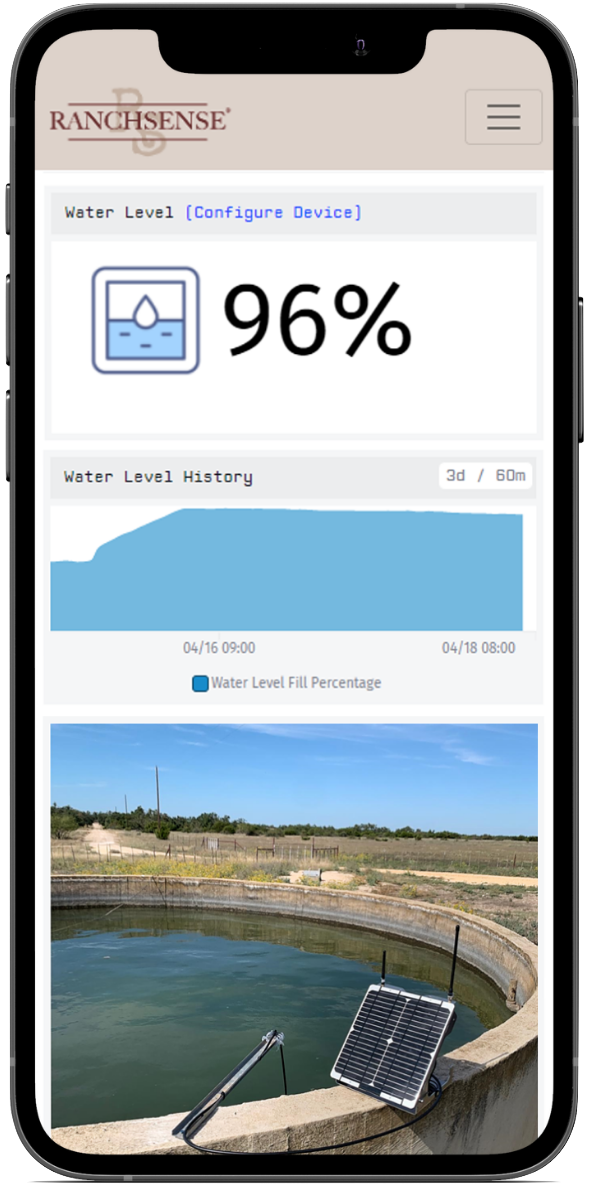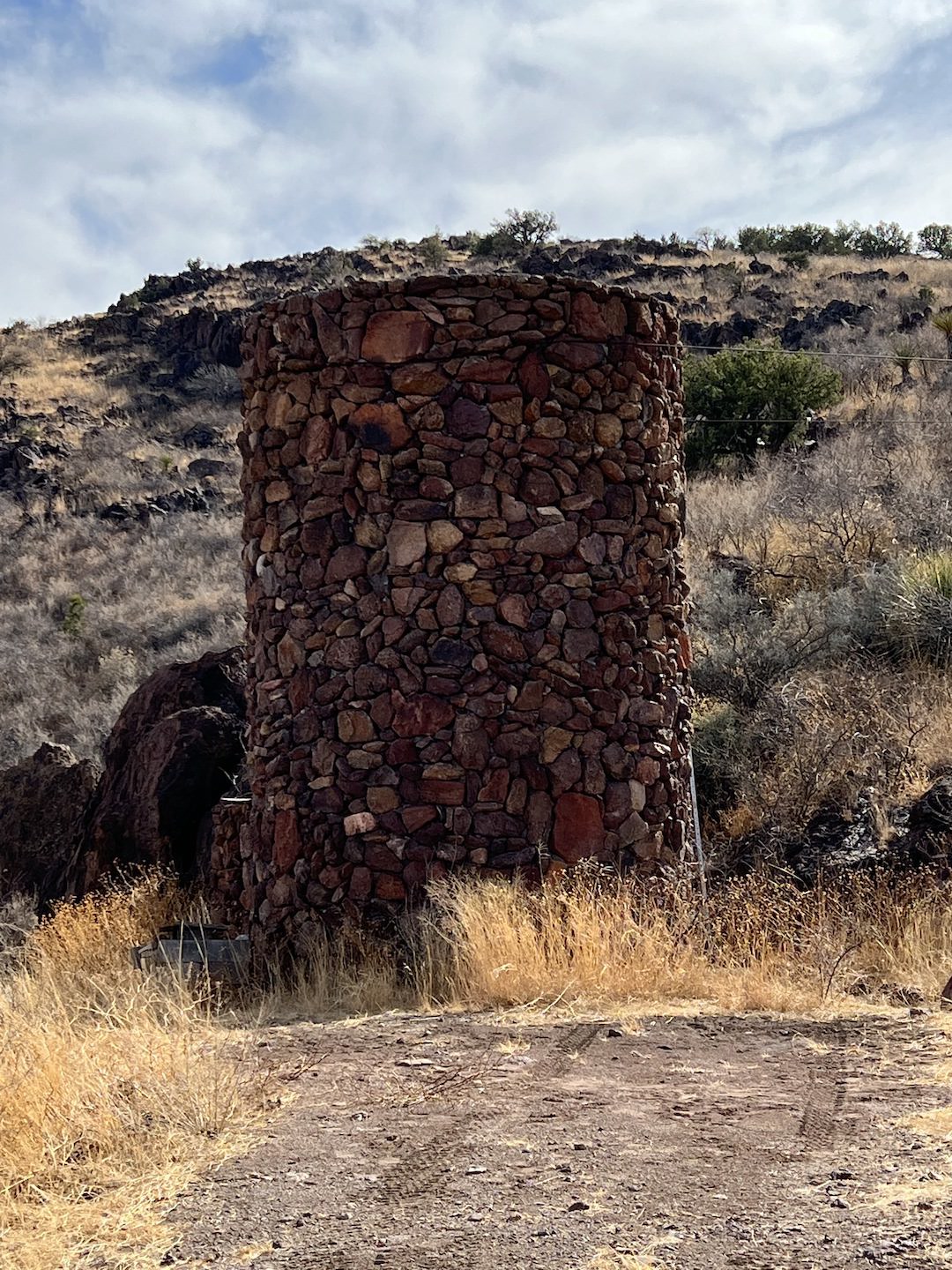 RanchSense works on any tank or trough on your ranch.
RanchSense was designed to eliminate the hassle of driving all over the ranch to check water. It comes with features designed specifically for ranches and the people who work on them:
Works anywhere in the world. No cell service needed.
Self-charging. Never worry about replacing batteries.
Computer app for the ranch house.
Phone app for the truck, in town, or at the pens.
Get a text message as soon as water needs attention.
Installs in just 10 minutes.
Get Pricing
"Monitoring rough country water storage used to take at least 2 hours.

With RanchSense, it takes about 3 minutes! That gives me more time to spend on other tasks around the ranch.

Dakota Holmes

Manager at Happy Cove Ranch | Alpine, TX
Start tracking your water with RanchSense.
Give us a call to get info and pricing on our Water Monitoring solution. You'll speak with a helpful & humble fellow rancher - not a pushy salesperson.
Call Us
Contact Us