Gate Monitoring for Ranches
(Coming Soon)
Get a text message when your gates get left open.
Get Updates
Never worry again if a gate was left open.
Gates are meant to keep animals in and intruders out. When they get left open, whether by a pumper, a guest, or the green ranch hand, you've got a mess on your hands.
RanchSense keeps your perimeter secure by sending you a text message anytime a gate is opened or closed.
Get notified anytime a gate gets left open.
Keep prized animals right where you want them.
Check if gates are open or closed right on your phone.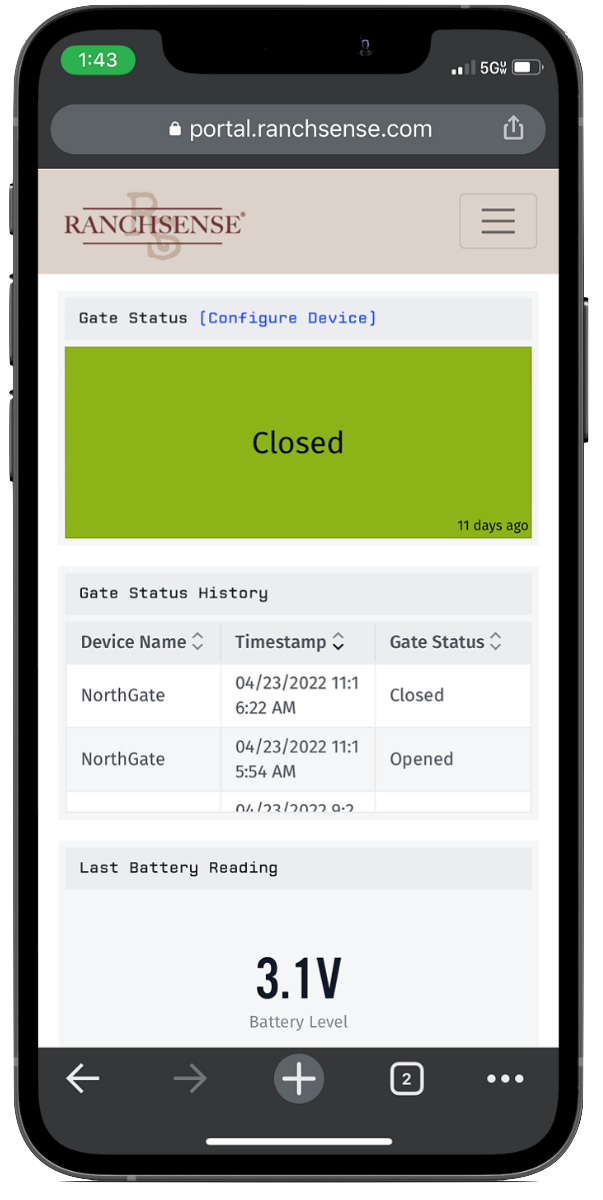 Get notified when Gate Monitoring is available!
We're working hard to launch our Gate Monitoring Solution soon. Send us an email to let us know you'd like to be notified when Gate Monitoring is available for your ranch.
Email Us